Last week a dozen or so people gathered on the island of Lanzarote to hack on NixOS.
If it wasn't for COVID-19, we'd have a week long of sauna and a private lake in Finland last year, but we had to cancel the event before it was even announced.
Wrap up
The weather on Lanzarote is usually sunny all year long.
Last week we were a bit unfortunate to have two days of wind/clouds and we still managed to hack outdoors all days!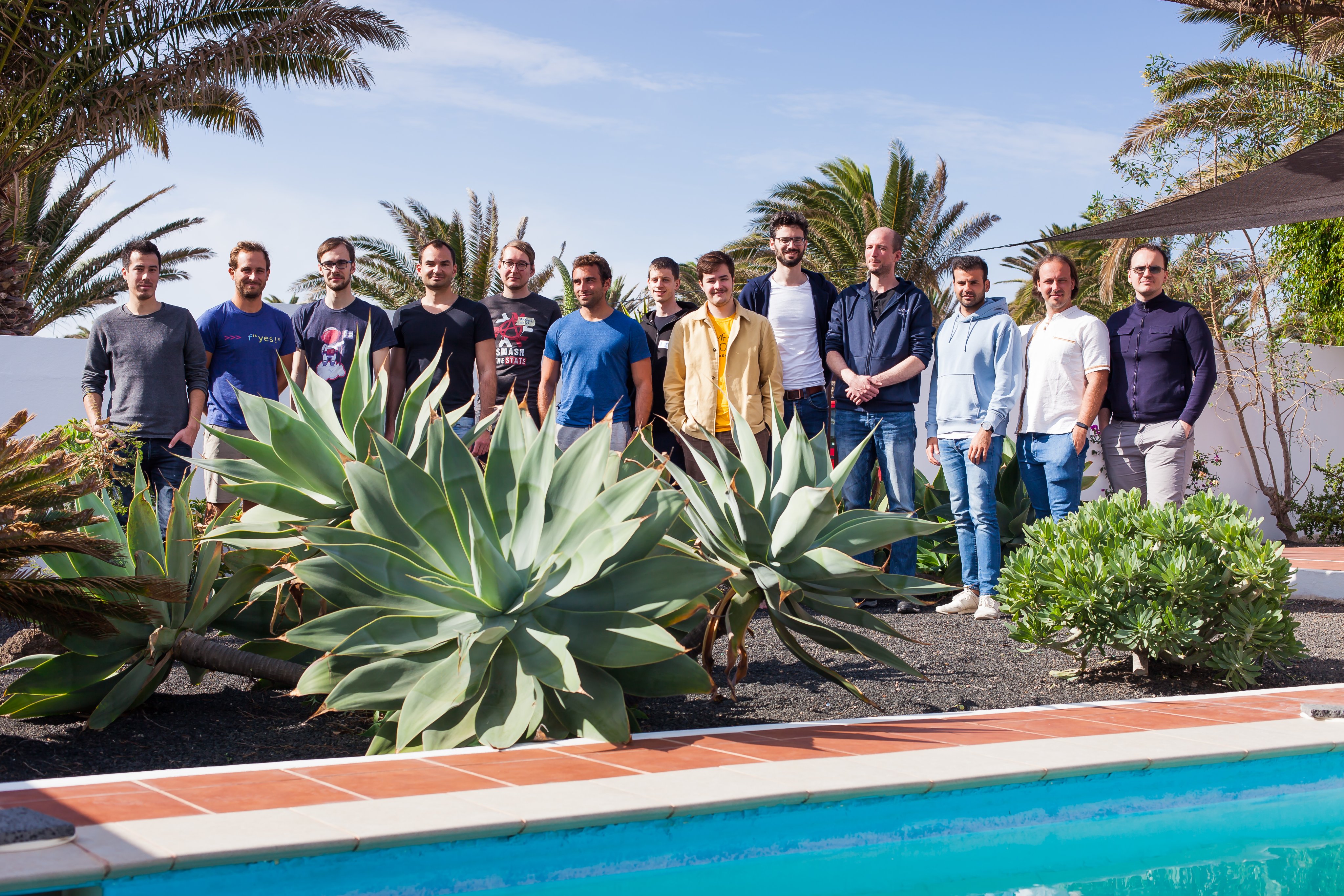 A group photo of brave hackers :)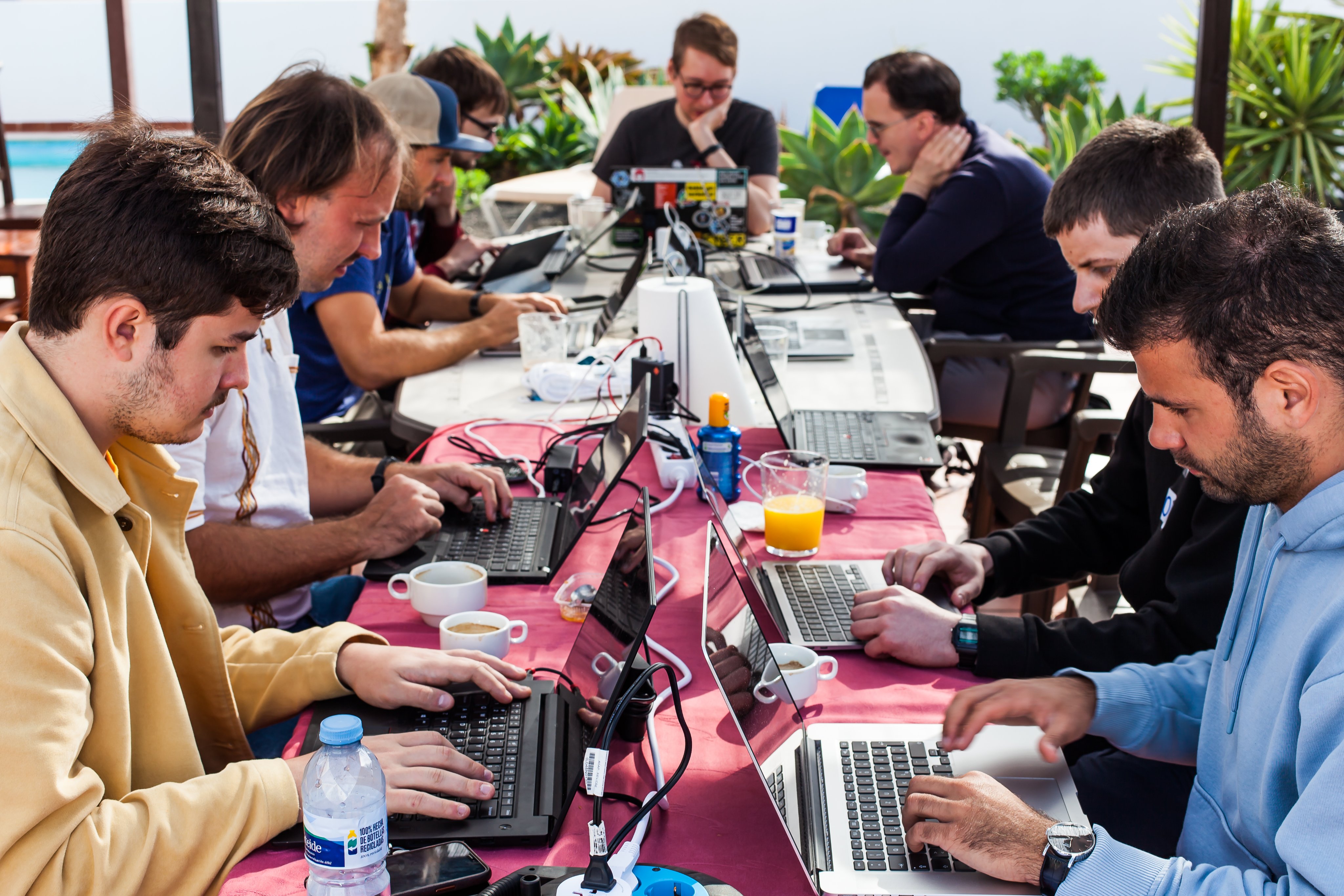 Sprinting!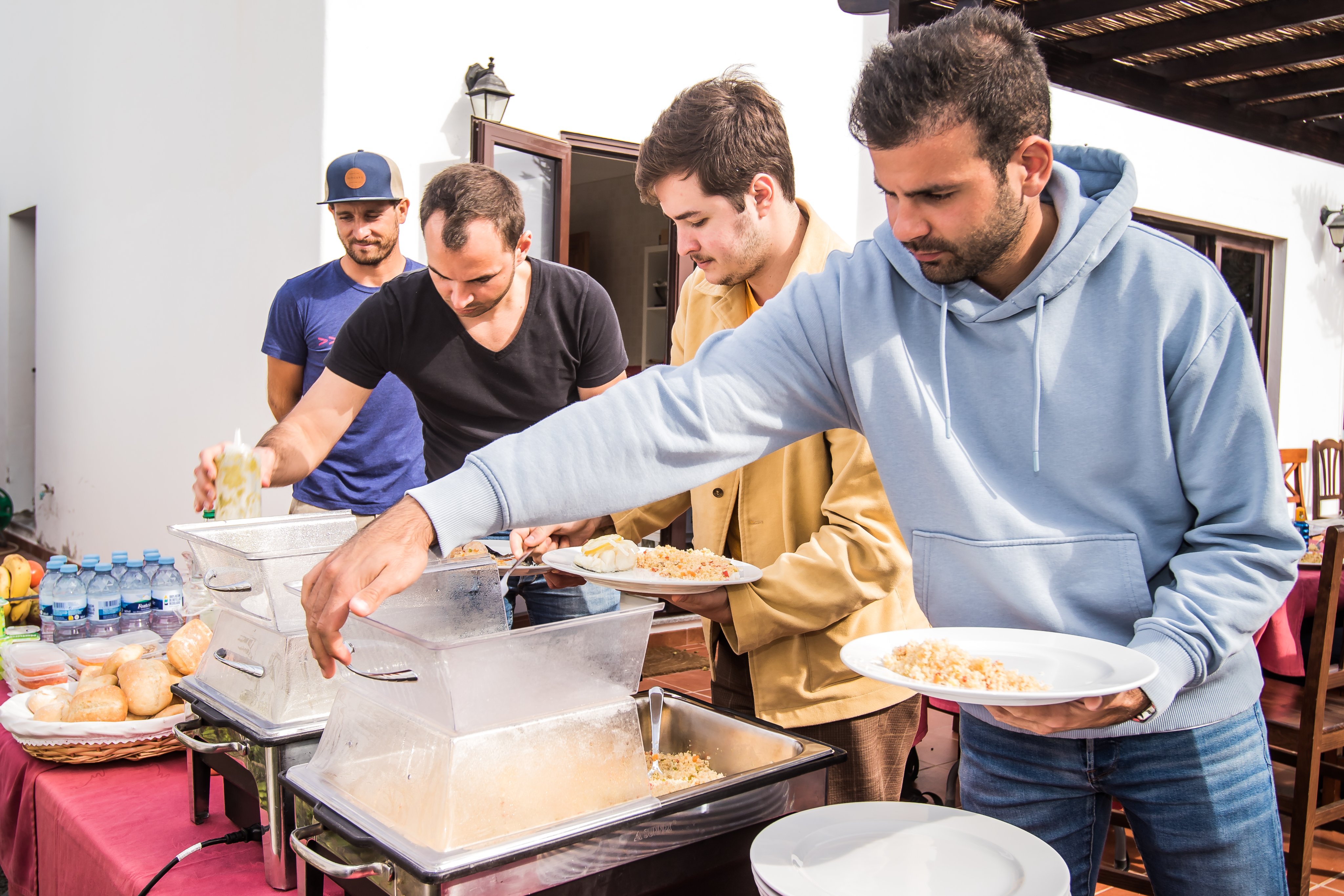 Thanks to our sponsors, we didn't have to think about cooking.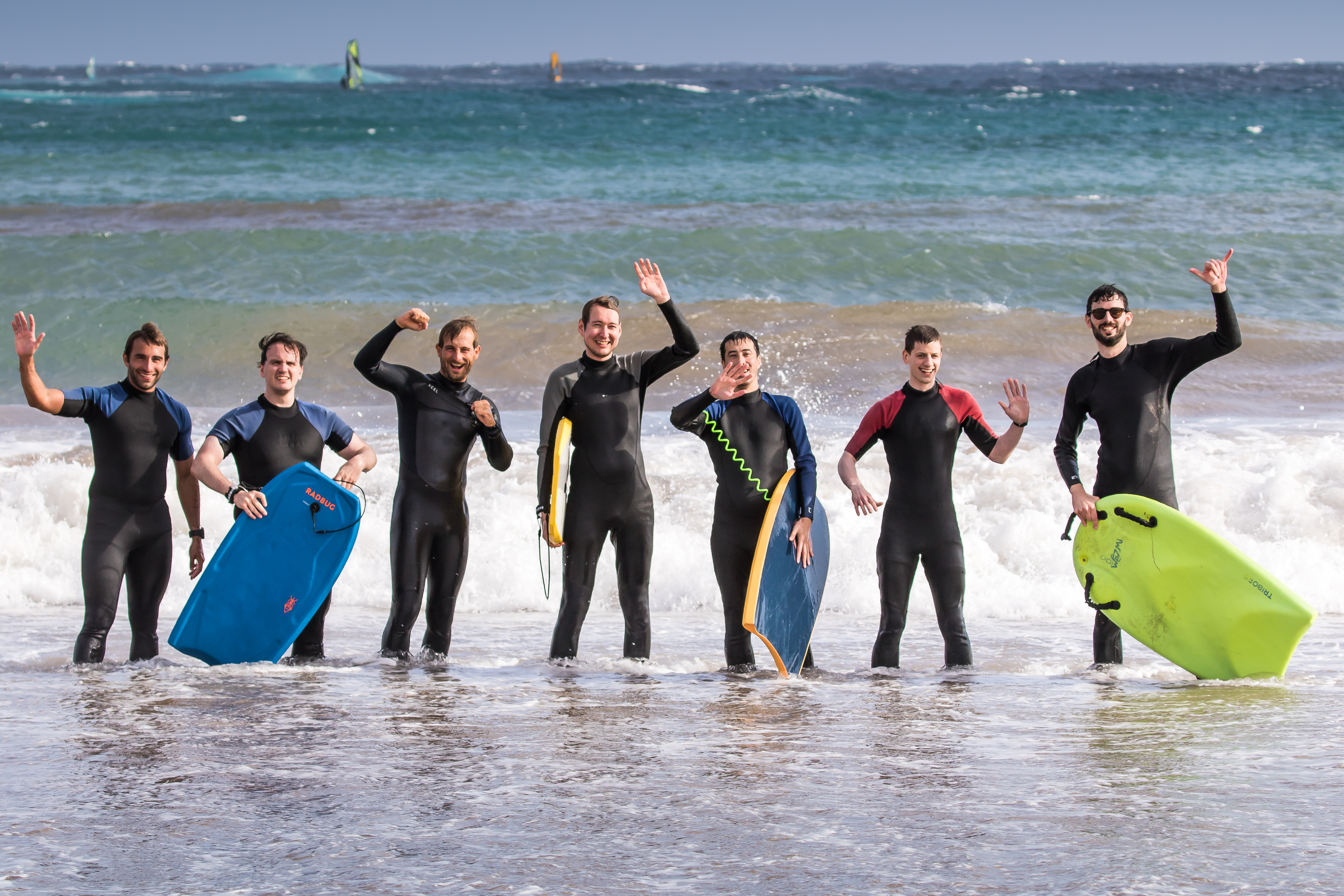 Some days we did afternoon activities to strech our legs and backs.
We had a blast for five days and managed to have a bunch of interesting conversations about our direction, community and future work.
Seeing fellow Nix developers in real life helped nurture deeper conversations and such events are irreplacable, even as a big believer in remote work!
Participants' reports
A big thanks to our Sponsors
Our Gold sponsor Serokell is looking to hire a senior SRE!
Also thanks to our Silver and Broze sponsors, without them event also would be possible:
Big thanks also to Niteo for Niteo House location!
Summary
The last sprint I attended was in 2014 in Ljubljana, and in 2013 we had a Zidanca Sprint.
Meeting fellow Nix hackers and chatting again was so refreshing, I really needed this.
There might be something similar on the way for 2022!